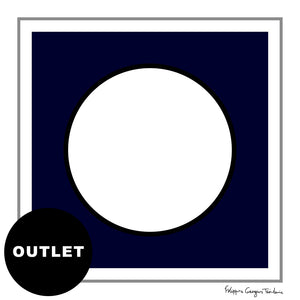 "Blue Circle of Nostalgia" bandana square 50
Regular price €85.00 €34.00 Sale
Silk twill bandana square scarf (100% Hellenic silk)
Designed by the artist Filippos Georgios Tsintavis
Color: dark blue/black/silver-grey/white


Digital printed design in 100% Hellenic twill silk from Soufli (Northern Greece). A high quality product made in Greece.
Store your f.g.t.onsilk scarf flat and untied, avoid contact with water and chemicals. Entrust it to a cleaning professional (dry clean only/do not use petroleum solvents).
Shipping time will vary depending on your location from 1-3 days (for most countries) to 4-7 days maximum.
We ship mostly in every country around the globe. For more information about our shipping you can take a look at our shipping webpage.